Divya, I can't thank you enough for accepting my request to talk to us about your fat-loss journey. I didn't expect to see such a detailed post with so much information, tables and motivating pictures. Thank you once again. Now let's hear from Divya:
I was quite kicked the other day to find a mail and FB friend request from a blogger I really admire. None other than Madhuram of Eggless Cooking, contacted me to a write–up for this event with loads of questions.
"What was your typical breakfast, lunch, dinner and snacks during those 10 months? (I guess she means the year, I went from a "sleep-deprived-angry- exhausted zombie" to "can't-stop-jumping- merry-soul") and even now. What were the exercises you did? How are you maintaining it? What are the supplements you take? Are you still avoiding eggs or have started including it?" That's me with my bub, trying my best to be merry in November 2010!
This event comes at a great time, even as I'm trying get back 'on track' after a 3-week holiday that would be the dream of every foodie!
You may probably know this, but putting it on record anyway. Do this for health. Do this for a lifetime. Don't treat this as a two month project. Sure it's nice to have goals. Sure it is nice to finish something once and for all; be done with it and go back to 'normal'. But health isn't one of them. By doing this activity for two months, you will hopefully have laid foundations to understanding nutrition, and how it influences your health – body and mind.
One particularly bleak morning, the universe very kindly led me to Raj Ganpath's blog. He's pretty much transformed not just my life, but others in my family too! My father at the age of 73 has reversed his diabetes in as short as 9 months. This is a disease that modern medicine can still only claim to "manage" and not reverse! All achieved with fairly simple dietary changes.
My diet and exercise routines are all pretty much in his blog. Just by following the guidelines, I was so much healthier and also weighed 15kgs less in about 4 months. Post that, Raj customized a program just for me. Everything on what to eat or not and how to exercise is pretty much here, including the whys.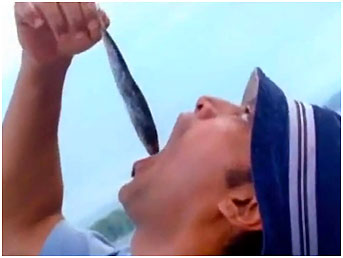 The main aspects for good health (and fat-loss) are Food, Exercise, Fasting, (Low) Stress and Sleep. As a vegetarian, I struggled with the food component most, and so that's what I will focus on in this post. For vegetarians and vegans the quandary always seems to be Protein. No Lentils, soya, quinoa etc. quite don't cut it, for many reasons. Most relevant in this forum – these proteins come packaged with a big load of carbohydrates, which doesn't exactly help when you are battling jelly-belly.
I am not advocating vegetarian / vegan etc. lifestyles. In fact I would caution anybody who has traditionally, and across many generations been a non-vegetarian, who suddenly decides on going vegan – this is known to cause severe health issues. Now before you run away.
I didn't and still don't see myself eating grass-fed buffalo or wild salmon etc. Even eggs seemed out of question. As a traditional vegetarian who will probably be vegetarian this life (and next!!), all I can say is – we all eat what we eat for whatever reasons – and need to figure out how to work with what we have! But here is the deal — from where I was few years ago and even where I am now, there is still huge scope for health improvement within my vegetarian boundaries.
Dairy and whey protein have been my main protein sources. Only in the last year, have I adapted to eating eggs, and it still not in my comfort zone. I can only eat them hard boiled and masked with lots of spices. I haven't gone deep into researching Proteins for Vegans, as I am not one. However, I would place my bets on getting protein from a variety of lentils all prepared and eaten the right way – i.e. pre-soaked for at least 24 hours and well washed, or fermented. This would a less risky option than basing it on a daily soya intake. More on Soy here.
Below is a table of what I eat and don't, and some sample meals and exercise as well. Proportions are important and I've shared what I follow below. However, this is completely dependent on where you are now. For example, just because say ghee or cheese or avocados are 'allowed', it mustn't be in cartloads.
Yes. Most Days.
Sometimes
Never (almost)
All vegetables – mostly greens, cauliflower, zucchini, gourds, onion, carrots, tomato, brinjal, capsicum etc. (Unlimited)
Sweet Potato, Pumpkin, Beetroot , Taro, Green Banana, beans of all kinds, peas (Usually in post work out meal, instead of grains)
Berries and Melons (1/4 cup)
All other fruits. (one small)
Ghee, Coconut Oil, Butter (approx. 1 Tbsp a day)
Olive, Mustard, Til – but as a salad oil or added in after cooking for flavor. Never cooked.
All other oils
Organic, full, cream non-homogenized milk (because raw milk is illegal in Australia, else I would have raw!) OR yogurt (1 cup), OR Paneer (25 g) or Cheeses (25 g) that are not highly processed.
Home-made almond milk, home-made coconut milk. Full Cream.
Any other milk, toned, double toned, skim etc. Flavoured.

Processed or flavoured cheeses and yoghurts, yakult etc.

Lentils* (1 cup cooked)
Lentils* Ragi, White Rice.

Quinoa, Buckwheat, Amaranth – rarely

All these are presoaked over night before use, and consumed in a measured quantity (1 cup when cooked, in the meal immediately after a workout. That is 3 meals a week)
Wheat, Oats, Corn, Soy, Pastas
All nuts. Peanuts –very rarely.
Organic raw honey, jaggery (very rarely and not when I am trying to shed some pounds!)

Dark Chocolate > 80% (one square post work out)
Sugar and sweeteners of all kinds, including the so-called healthy ones like agave, coconut sugar, rice malt syrup, maple etc.
Fresh and dried spices and Herbs
Premixed store bought spices like garam masala. (provided ingredients don't contain preservatives or numbers or colors etc)
Ready made pastes, sauces, condiments.
Essential Supplements: Whey Protein, Fish Oil (yes it's not vegetarian!), Multivitamin, Magnesium, Vitamin D.
More recently - Organic Free Range Eggs (This will move to the 'Yes' column eventually, in which case the dairy can be reduced!)
*When I first started, I did not have lentils in my 'Yes. Most days" list. They were reserved for post work out meals. A year later (and till date) I reintroduced a cup of lentils every day. I have to be honest in saying that I felt my absolute best in Phase 1. Using lentils however, provides another option and makes meal planning/cooking for a family easier.
A glimpse of a week of my meals and exercise currently looks like this. In early days, the dal component did not happen daily. Cheese Stuffed Turnip Ravioli with Tomato Basil and Peri Peri Sauce.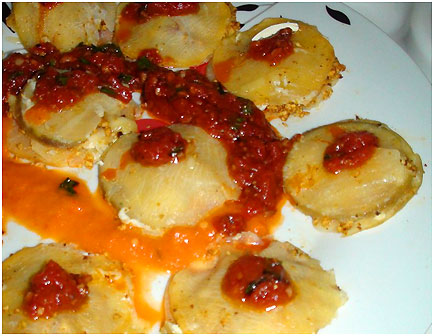 Note: Use the scroll bar at the bottom of the table to see the hidden columns.
Monday
Tuesday
Wednesday
Thursday
Friday
Saturday
Sunday
Breakfast
Green Tea
Green Tea
Green Tea
Green Tea
Green Tea
Green Tea
Green Tea
Lunch 12:30pm
A bowl of mixed vegetable Kootu (curry with lentils and vegetables) and a cup of curds.
Spinach and ricotta bake.
1 Adai (lentil crepe), onion chutney, chow-chow poriyal (sauteed chayote)
Cauliflower soup. A monster bowl of salad – with mixed salad leaves, cucumber, tomatoes, onion, feta cheese, olives, almond slivers. Dressing: Salt, Pepper, Lime Juice, Olive Oil.
A cup of vegetable Sambar, Ash gourd curry (with coconut) A cup of curds
Dhokla (made with soaked Channa Dal), Mint chutney, Okra curry,
A cup of curds.
Cheat Meal: Chocolate Fondue with bananas, strawberries, and marshmallows (once in two weeks)
Tea 4:30pm
6-7 Almonds and Black Coffee.

¼ cup berries / melons
Whey Protein
6-7 Almonds and Black Coffee.
¼ cup berries / melons
Whey Protein
6-7 Almonds and Black Coffee.
¼ cup berries / melons
Whey Protein
Cappucino / Coffee with Full Cream. Any yummy fruit of choice.
Exercise 7:30pm to 8:30pm
45 mins to 1 hour Work Out.
One hour walk / swim (any time during the day)
45 mins to 1 hour Work Out.
One hour walk / swim (any time during the day)
45 mins to 1 hour Work Out.
One hour walk / swim (any time during the day)
Yoga - 24 Suryanamaskars in the morning
Dinner 8:30pm
Whey Protein. One Dosa, with cheese / paneer filling. Coconut chutney, Vegetable Kurma.
½ cup Green Mung Sundal, a glass of tomato rasam, zucchini and broccoli curry, a cup of curds.
Whey Protein.

A cup of jeera palav and paneer butter masala, green salad.
Milkshake: Whey Protein, Avocado, ½ cup yoghurt, ½ cup milk.
Whey Protein. A cup of lemon rice with vegetable Sambar,
Cabbage poriyal,
A cup of curds.
A glass of wine. Grilled veggys: Asparagus, Brinjal, Sweet Potato, Pumkin, Cauli, Brocolli, Radish, Zuchini etc.
Roasted Capsicum Dip (capsicum, chillies, cream cheese. )
A piece of dark chocolate.
A cup of vegetable biryani with Raita . Whey Protein.
Confession: That exotic Turnip Ravioli above, was made once by my hubby; for my birthday 3 years ago. He swore he will not do it again!! When uninspired or out of time (which is most days), I make do with random chopped salad, a cup of yogurt! This is still a nutrition packed meal, and as a bonus there is literally no cooking (or clean up) time!
Some general advice (and some shamelessness):
Work Outs – My work outs are of the prison cell kind, and usually in front of the television (except for sprints). They are mainly made up of Push ups, Burpees, Squats, etc where you don't need large space, equipment, gyms etc. Here's a bunch of work out ideas.
Weight lifting is a sure way of shedding pounds fast. If you don't have weights, use sacks of groceries or books. Be careful with technique, so you don't pull or break anything! Use videos or get an expert to guide you.
Get a role-model /s picture and visualize looking like them / doing what they can do while working out. Well here's what inspired me….. (Yes, that is Coach Raj jumping higher than mountain tops).

… and here I am in Feb 2012! …Almost a whole ½-a- foot off the ground!!!

Try to get the whole family eat what you eat i.e. the same ingredients. While quantities vary 'real food' is beneficial across all age groups.
I find the traditional South Indian Food that I grew up with, by and large meet my new dietary requirements. Rich in vegetables, dairy, coconut oil, lentils, ghee. When out of ideas, I always go back for yummy nummys in mum's blog Chitra Amma's Kitchen. Shameless plug. I know. But it's true, plus I am 'Dibs' from the blog! 😉
Try to avoid socializing around meal times as far as possible. You can always have tea/ coffee fruit with friends at other times. Develop a thick skin. It's okay if 'people' think… whatever they think.
Don't browse exotic food sites and watch food shows!!! But it's okay to hang out with for an FB selfie moment!! (April 2014)

If weighing scales and inch tapes bother you, throw them away. Being oversized all my life, I have a natural disgust of measuring everything. Rest assured, you will feel good and weigh less!
Don't stress. Try meditation or dancing or whatever. Do the things that make you feel happy. Forgive the world and develop a loving and grateful attitude. Yes this does play a role on fat storage! Stress, anxiety and other negative feelings make you store fat, and right on your tummy!!

Everybody falls off track. Staying on track week after week your whole life is not easy. However, the point is to surely get back on! Over time the track does becomes the new 'normal' that you return home to every time!
Best wishes and good luck! 🙂