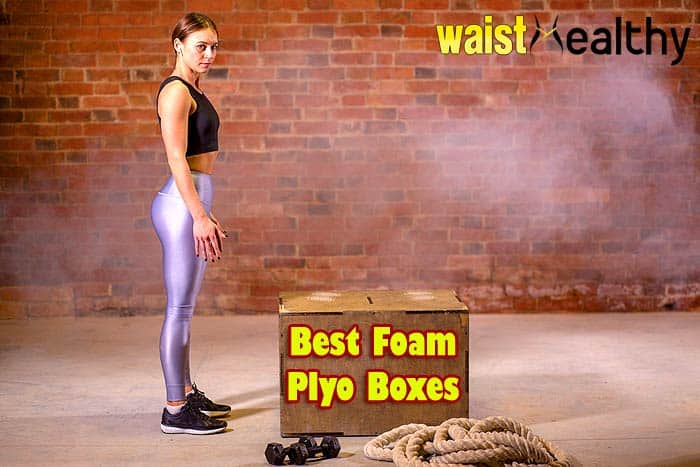 You don't need expensive gym memberships or fancy equipment to get in shape. You are only a few jumps away. The best foam plyo boxes are all you need, along with a routine that will meet your fitness goals.
Best Foam Plyo Boxes
Our Pick
The BalanceFrom 3-in-1 Foam Plyometric Box is compatible with all your plyometric exercises, from step-ups to box jumps, making it our pick for the best foam plyo boxes. It comes in 3 sizes: 20-inch, 24-inch, and 30-inch to match your skill level.
We ♥ honesty! Waist Healthy earns a commission through the following hand-picked links at no extra cost to you.
The models presented in the guide will help you strengthen your core, tone up your quads, and improve your endurance whenever you want and from the comfort of your home.
Best Foam Plyo Boxes – Comparison Table

What is a Plyo Box?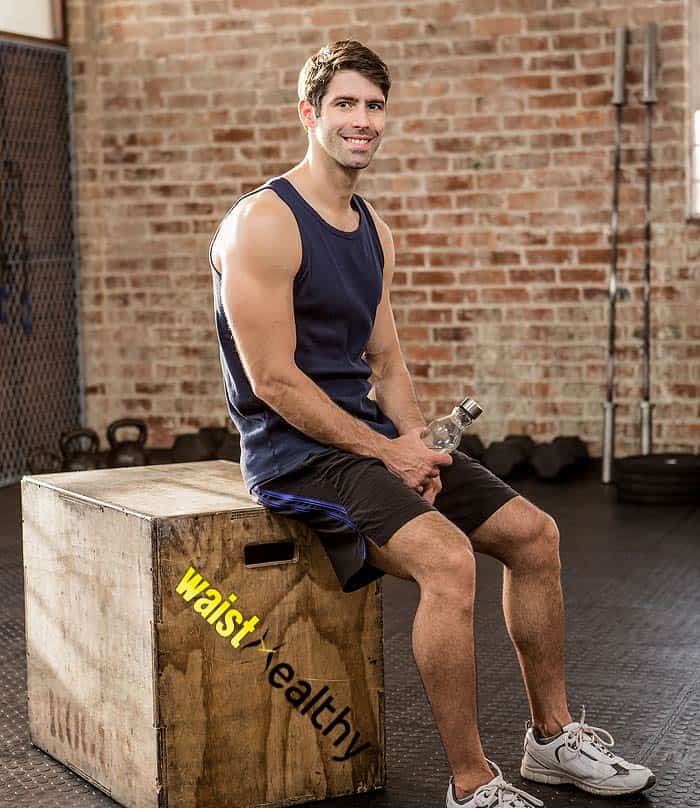 A plyo box or plyometric box is usually boxes with slip-resistant landing pads designed to help athletes exercise through plyometric exercises, also known as burpee box jumps, lateral step overs, and step-ups, and box jump training.
They are also great for box squat workouts if you want to include something like this in your workout routine. They are available in different heights, such as 12″, 16", 20", 24" or 30″. Some offer adjustable height options for one box, while other brands simply build static boxes of different sizes.

What Size Plyo Box do I Need?
Most men can begin with the 20-inch box, while women can begin with the 16-inch box. If it's shorter than average, warped, or heavy, starting with a shorter one won't make you feel bad.

How to Use Plyo Box?
One of the most effective and basic plyometric exercises you can do is box jumping. However, this doesn't mean that you should skip some research.
If you are new to it, start small. A 20″ box is sufficient for most men, while women should consider a 16″ version. Many plyo boxes have adjustable heights.
So, if you plan on doing this for the long term, this is likely a cheaper decision than buying multiple units.
You will want to slowly move on to the actual training. There is a technique for this. So be sure to learn them.
Push and land on both feet equally, swinging your arms to build strength, and continually strengthening your core. Also, never force yourself too much. If you don't clear the plyo box, you can hurt your shin.
You wouldn't want to quit because you were badly injured trying to do one final rep. However, don't be nervous!

How Does Plyo Box Help in Fitness?
The plyo box increases the tendons' strength and elasticity, making them less subject to wear and tear.
Improves muscle strength and physical speed.
Helps burn calories and accelerates weight loss.
Strengthens the lower and upper body.
Improves the neuromuscular system competency.
Helps you develop your skills for other exercises and sports.
Reduces injury risk.

Wood vs. Foam Plyo Box
A) Wood Plyo Box
The standard wood plyometric box is generally made from plywood and can be seen in most CrossFit boxes. This is mainly due to its durability and versatility.
Although its durability depends on the thickness chosen by the manufacturer for its panels.
3/4-inch-thick slab seems to be the norm, and we would probably avoid less.
They will generally last for years and are rated for the three typical heights you encounter during a CrossFit workout – 20″, 24", and 30".

B) Foam Plyo Box
Foam plyo boxes are supposed to look like plyometric wooden cubes, but they'll save your shins if you miss a jump. The added security helps you make those maximum jumps with little fear. The foam is stable and lovely, and there is no weight limit.

Advantages of Foam Plyo Box
Here are some of the advantages of foam plyo box over wooden counterpart:
Foam plyometric boxes eliminate a problem that metal and plyometric wood boxes cannot solve, namely the risk of injury during box jumps or other plyometric workouts.
Foam boxes typically have a dense foam interior core and a vinyl covering to absorb shock from drops.
Anyone who has been in a CrossFit box for a long time has probably heard the horror stories of bleeding or broken pimples from an accident while using plyometric boxes. With a full foam plyo box, you will prevent this from happening.

Best Exercises Using Plyo Box
There are many of them! Some of the best exercises using plyo boxing are:
Step-Ups – The step-down and step-up routine is ideal for the core, hips, glutes, and thighs.
Pushups – The plyo box adds an incline to regular pushups. Only do this if you can do standard pushups with ease. Box pushups are ideal for the back, shoulders, triceps, and biceps.
Box Jumps – These exercises improve your endurance and strength.
Box Jump with Burpees – These exercises combine box jumps and burpees. They are ideal for improving your core strength and for specific alignment of your arm and leg muscles.

What to Look for?
With such a diverse product line in the plyometric board space, it can be challenging to say which products offer the best results at their respective prices. Also, the appropriate boxes can depend on their intended use.
While some users want lower-height and lighter boxes for rehab work or simple exercises, other users may need a high-performance boxing system suitable for heavy circuit training. Overall, these are some factors we took into account to determine the best foam plyo boxes on the market.
A) Weight Capacity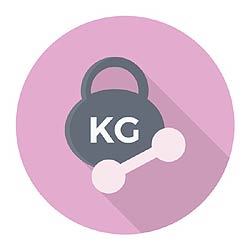 For most people, plyo boxes are used for box jump exercises (besides other workouts like pushups and step exercises) and therefore take a heavy beating with time.
Durability is vital, particularly for those who use plyo boxes for high octane drives.
We found models with a minimum weight capacity of 300lbs as a base, but those that could hold more (up to 800lbs) were more robust long-term investments.

B) Height Options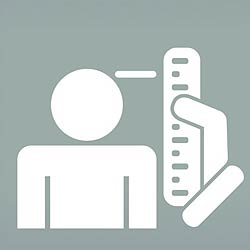 Most standard plyo boxes are just boxes. They are based on the 3 heights of their depth, height, and length to determine different heights.
We prefer options that would allow most users to manage these heights. Some models are over 30 inches tall, which may be sufficient for advanced users but maybe unnecessary for casual plyometric athletes.
The options that stayed closer to the center, with a short option at about one foot and a tall option near two feet, were preferable for most users.

C) Non-Slip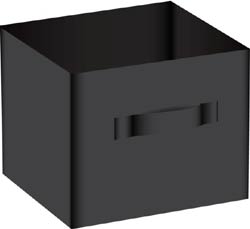 One of the greatest dangers of plyometric workouts is the box sliding risk under the user or the user sliding off the upper platform.
The box-style units must have non-slip covers to ensure that both sides did not slide at inconvenient times.
With multi-level boxes, the floors must have sturdy rubber pieces to hold the boxes in place and to protect the floor.

D) Transport and Storage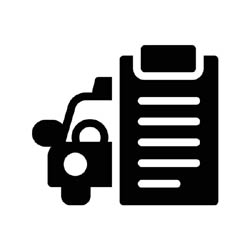 Because the best plyo boxes have to be durable, they can often be bulky and strenuous to transport.
It is essential for box-type plyometric systems to have some hand holes and are light enough to be easily turned over and transported.
However, the most critical factor is finding a balance between durability and weight.

Best Foam Plyo Boxes
Here are the top 6 best foam plyo boxes on the market place today:
1. Yes4All Foam Plyo Box
If you are looking for value for your jump trainer, the Yes4All Foam Plyo Box is the ideal option for you.
There are 2 sizes available, offering heavy and light options, with the heavier option to carry up to 350lbs.
It has a thick outer material, and the durable vinyl is tear-resistant and easy to clean. This unit is also non-slip to prevent injury. However, it suffers from stability problems.
If you're particularly concerned, place it against the wall. It is suitable for a wide variety of workouts and provides excellent safety.
You will have a hard time finding something that guarantees adequate quality and reliability at this price point. So, it is definitely a unit to consider.
For those looking for a straight arm machine, the Yes4All Foam Plyo Box is one of the best on the market.
Pros
Tear and wear-resistant
Suitable for a wide range of workouts.
Non-slip
Easy to clean
Check Price at Amazon

2. Yes4All Soft Foam Plyo Box
With this another Soft Foam Plyo Box from Yes4All, you can increase your jumping ability, flexibility, cardiovascular endurance, strength, foot speed, explosiveness, and overall body strength.
This plyometric box allows you to incorporate dips, lunges, and squats into your traditional box jumping exercise routine.
Thanks to the high-density foam that protects your joints, you can be sure to use this box in complete safety.
The PVC cover also makes it non-slip and prevents you from scratching your shins if you miss your steps. The robust 3-in-1 plyometric box offers you 3 different difficulty levels, from beginner to advanced levels.
Simply twist the box to increase the height from 16 inches to 18 inches to 20 inches.
Don't think twice and improve your regular exercise program with this fun and challenging workout equipment piece.
Pros
Save space, effort, and money because no parts are assembled.
With this plyometric box, you can perform different types of plyometric, CrossFit, and MMA workouts, as well as HIIT exercises.
The PVC cover makes cleaning the devices easy and convenient.
Cons
Not safe to use on smooth floors like hardwood or smooth tile.
Check Price at Amazon

3. BalanceFrom 3-in-1 Foam Plyometric Box
Whether you are cross-training, performing aerobic exercises, or physiotherapy, you are well-equipped with the BalanceFrom 3 in 1 Foam Plyometric Box.
This high-density foam box is compatible with all your plyometric exercises, from step-ups to box jumps.
This foam plyo box is designed for people who want to challenge themselves and improve their performance.
This Titan fitness plyo box comes in 3 sizes: 20-inch, 24-inch, and 30-inch. Once you are comfortable with 20 inches, you can simply twist the box to add 4 to 10 inches and enhance your game.
The foam plyo box can accommodate up to 350 lbs. Titan Fitness has provided this box with a stable foam platform that can withstand countless hours of hard training.
This BalanceFrom 3-in-1 Foam Plyometric Box is soft enough to make your workout comfortable without tilting or tipping while doing your jumps.
Pros
Save time because it requires no assembling.
It is affordable and inexpensive because each box is available in three sizes.
Smooth, non-slip surface to increase stability.
Supports various types of exercises.
Supports longer hours of training and heavy athletes.
Cons
It may seem unstable due to its lightweight, especially the 30-inch version.
Check Price at Amazon

4. Sunny Health & Fitness Plyo Box
The Sunny Health & Fitness Plyo-Box is perfect for intensive core and leg movements as it can be adjusted in height by 20-inch, 24-inch, and 30-inch.
Core and leg muscle exercises have been shown to promote athleticism in both teens and adults.
This foam plyo box can support up to 550lbs of weight. Everyone from weekend warriors to professional footballers can improve their competitive performance with minimal plyo workout sessions.
This adjustable plyo box is just what you need at home or in the gym if you want an effective plyo workout that allows you to actively work your muscles without losing control or tipping over.
The Sunny Health & Fitness Plyo Box is easy to transport and set up. It is a must if you are looking for effective cross-fit and plyometric training.
Pros
The vinyl cover resists sweat and tearing, protecting the cover from deterioration and damage.
The adjustable heights enhance performance.
The foam interior has been designed to withstand the most challenging workouts.
Easy to assemble
Check Price at Amazon

5. Fitness First 3-in-1 Soft Plyo Box
It is easy to personalize your workout with the Fitness First 3-in-1 Soft Plyo Box, thanks to its adjustable heights.
You can choose this Plyo box from 20, 24, and 30-inch height settings to challenge yourself more as your strength grows.
You just need to flip it over to reduce or increase the difficulty level. It has a non-slip surface and padded protection foam to protect shins and knees.
This heavy foam plyo box has a high-density vinyl cover that lessens the effects of impacts if you misjudge a move and fall.
The Fitness First 3-in-1 Soft Plyo Box offers several sizes to match your skill sets ranging from beginner to advanced level.
Pros
Portable and sturdy
Slip-resistant cover
Improves physical endurance
Convenient to adjust
Check Price at Amazon

6. Lifeline Foam Plyo Box
The Lifeline Foam Plyo Box is perfect for newbies. It is the right height for introductory workouts like toe touches, reverse lunges, and step-ups.
The shortest available height measures in at only 6 inches, while the tallest is 12 inches.
You can easily and quickly adjust the box between its heights to maximize the calorie-burning potential of your workout.
It has a vinyl covering that prevents abrasion even after intensive use. The plyo box is soft enough to prevent any injuries yet sturdy enough to support a wide range of plyometric exercises.
Overall, the Lifeline Foam Plyo Box is smooth, durable, and well-built, making it essential for beginners.
Pros
Non-slip PVC shell material.
High-density foam for comfort.
Lightweight design
Cons
The maximum height is only 12-inches.
Check Price at Amazon

Best Foam Plyo Boxes
Our Pick
Our top pick for the best foam plyo boxes is the BalanceFrom 3-in-1 Foam Plyometric Box.
Compared to stronger materials like steel and wood, the high-density foam may offer a lightweight and safer alternative.
This unit has non-slip top and bottom lids and weighs just 16 lbs, making transportation convenient.
However, the lightweight design doesn't compromise durability as the box maintains a weight capacity of over 300lbs.
The three sides of the box allow three different height options for all types of plyometric exercises.
Plyometric workouts can be a fantastic and fun way to build strength and flexibility. The intensive movements required for jumping training have been the cornerstone of competitive training for many years. They can be incorporated into almost any routine with just one device: the best foam plyo boxes.
And with the variety of plyo boxes on the market, there's a solution for all budgets and skill levels.

Key References
"What Is A Plyo Box? – Garage Fit". Accessed February 07, 2021. Link.
"How to Use Plyo Boxes to Help Boost Your Metabolism | Shape". Accessed February 07, 2021. Link.