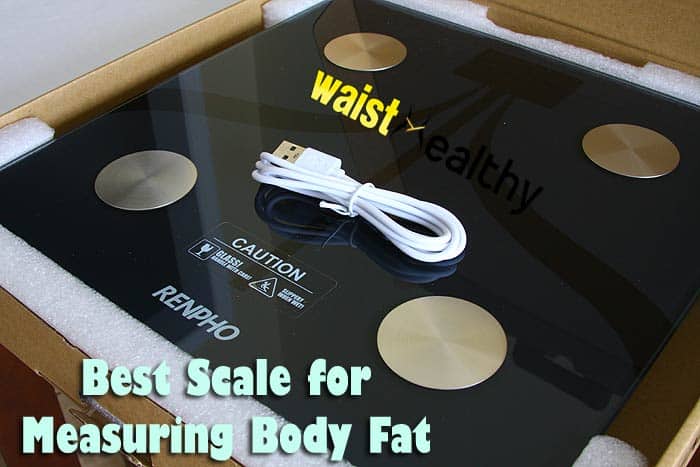 Regardless of whether you're trying to lose weight, stay fit, or just monitor your physical health, conventional scales can help you monitor your progress.
We ♥ honesty! Waist Healthy earns a commission through the following hand-picked links at no extra cost to you.
However, weight is only a factor in your health. It is essential to know the composition of your body.
The best scales for measuring body fat can be a better indicator of overall health than the regular bathroom scales. This guide will help you find the best option at the best price.
Best Body Fat Scale – Comparison Table

How to Measure Body Fat?




Best Scales for Measuring Body Fat Reviews
Here are the 7 body fat measurement scales on the market today:
1. RENPHO Body Fat Scale Reviews

2. Conair Body Analysis Glass Bathroom Scale Reviews

3. Etekcity Digital Weight Scale

4. Omron Body Composition Monitor

5. Salter Ultra Slim Analyzer Bathroom Scales

6. Omron HBF-306C Handheld Fat Loss Monitor

7. Tanita BC554 Body Composition Monitor

These innovative smart scales not only calculate a variety of measurable body statistics but also provide peace of mind and clarity when working to achieve fitness goals and monitor your health. Many of these scales can automatically calibrate and store historical data for multiple users.

Key References
"(PDF) A Review of Body Composition Measurement in the Assessment of Health". Accessed May 08, 2020. Link.
"Measuring body composition". Accessed May 08, 2020. Link.
"Measurement agreement in percent body fat estimates among laboratory and field assessments in college students: Use of equivalence testing". Accessed May 08, 2020. Link.