2
Understanding the Body's Sleep-Wake Rhythm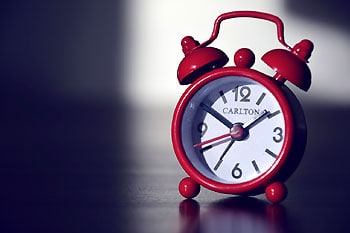 One of the major causes leading to insomnia is a disturbed sleep cycle. Human bodies have a natural cycle. Most often, this cycle breaks due to overwhelming stress and hectic lifestyles. Before getting versed with some valuable sleeping tips and tricks, it is important to get a hang of the body's sleep cycle first.
Try and chalk out a proper routine.
Sleep only when you feel dog-tired. Figure out the cycle effectively. Expecting to experience a cozy sack time when you are budding with energy is worthless. You will only end up tossing and turning across your bed.
Try and keep up with the routine even on weekends. It is understandable that the urge to stay awake late on weekends is pretty high. However, health comes first, right? So, do not make efforts to break the rhythm!
Wake up on the scheduled time too. No extra hours of lazy slumber. It will ruin the rhythm again.
Do you feel drowsy before time on a few days? Well, it is best advisable to battle these groggy hours by doing some stimulating activities. Again, it is about following the whole sleep-wake routine.