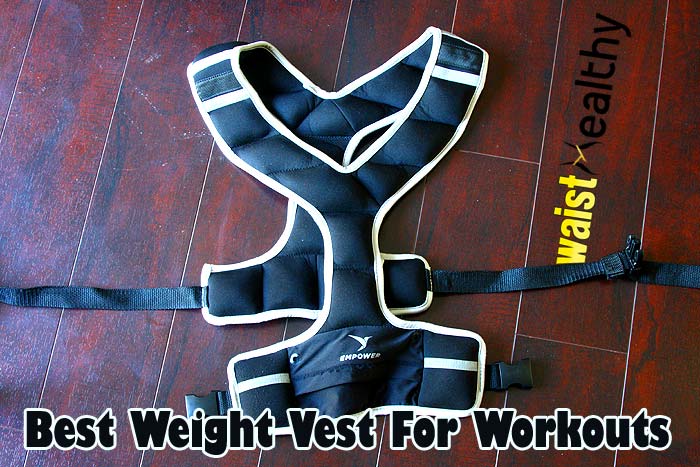 If you think your regular workout routine might need some spicing up, you should invest in the best weight vest for workouts. Athletes are increasingly wearing a weight vest during exercise to make their training more intense without needing to add a complete range of new exercises.
Best Weight Vest For Workouts
Our Pick
Our top pick for the best weight vest for workouts is the Aduro Sport Weighted Vest. The vest makes it very easy to add additional resistance and weight without endangering your shoulders and back. It has an adjustable front belt and soft neoprene material for comfort and perfect fit.
We ♥ honesty! Waist Healthy earns a commission through the following hand-picked links at no extra cost to you.
A weight vest is almost precisely what it seems. It is a composite weight vest that does not differ significantly in appearance from a bulletproof vest. Weight vests are most helpful when used for pull-ups, squats, or jogging.
However, a quality model can be worn for almost any imaginable exercise.
Best Weight Vests – Comparison Table
How Does Weight Vest Help in Workouts?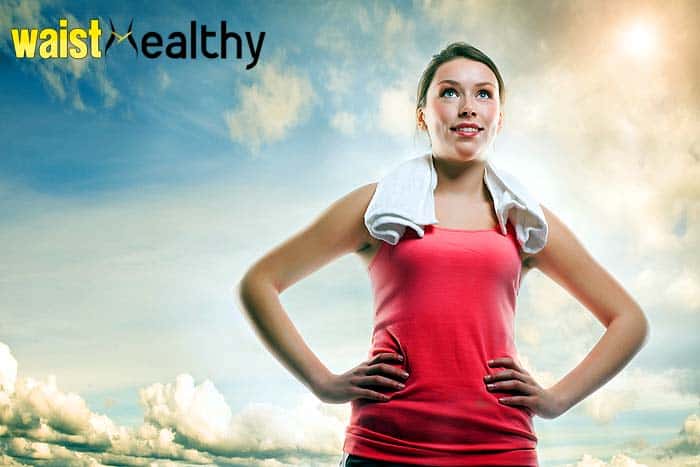 An adjustable weight vest is a brilliant investment if you take your physical training seriously and want to develop your speed, endurance, and strength while maximizing fat loss.
Weight vests maximize physical development, increase the intensity of exercise, and promote fat loss and increased muscle mass.
A weight vest is a weight-adjustable shirt that can vary from 0.5 to 30 pounds when adding or removing the attached weight plates.
Weight vests are the ideal option for any bodyweight workout regime to maximize physical development and increase the intensity, promoting increased muscle mass.
The principle of weight vests is simple: add extra weight to the body to achieve an overload, increasing the strength, effort, and calories needed to perform your workout.
One benefit of weight vests is that the weight is evenly distributed and almost looks like a part of the body because it is close to the upper body.
It's great for giving you the freedom to make your workout safer while boosting strength and weight loss.

What to Look for?
First, you need to think about the quality of the weight vest you are considering.
Check what the exterior is made of and whether the material is tear and sweat resistant.
Sweating causes bacteria to form on the fabric, and these bacteria can transfer back to the skin while the pores are wide open.
Also, ensure the weights are made of neoprene material or coated metal to protect them from rust.

To use your weight vest optimally, it must be adjustable.
The ability to add to or reduce the amount of weight can be an essential factor.
The best weight vest for workouts allows you to reduce the weight of the vest for one exercise and then increase the weight vest for another workout. This way, you can do more with it.
Think about how fast you can remove and add weights to your vest. This can affect your workout if you are following a strict routine that requires a short break between multiple workouts.

Another vital factor to consider when shopping for the best weight vest for workouts is how comfortable the vest is and how the vest fits.
Some people tend to ignore this part because they don't know the importance of comfort in terms of exercise equipment.
This is a novice way of thinking because any serious-minded athlete will tell you that comfortable, well-fitting equipment is critical.
If your exercise equipment does not feel good, it is difficult to focus on your training.

Finally, it is essential to know how much the vest weighs and the weight associated with it.
Many novice athletes tend to overestimate the weight they can carry and buy a weight vest that is quite heavy.
The weights on the vest should be distributed evenly or allow users to reposition the weights if there is a need to make adjustments for balance and comfort.

Best Weight Vest for Workouts
Here are the best weight vests for workouts on the market today:
1. Aduro Sport Weighted Vest
With its minimalist design, which makes it ideal for beginners and runners, the Aduro Sport Weighted Vest is on the lightweight side of the spectrum.
This backpack-style weight vest is easy to wear and comfortable to use.
The weight is in the form of iron pellets in the vest, with the weight being distributed relatively comfortably on the back and shoulders.
Additionally, the shoulders are padded to allow for a snug fit. Its soft neoprene material and adjustable front belt make the vest even more comfortable.
This Aduro sport weighted vest is available in different weights, but at a maximum of 25 pounds, it is not ideal for advanced users.
The Aduro Sport Weighted Vest offers many other advantages as it is hand washable and has a practical mesh pocket.
Pros
Elegant and balanced design.
Well adjusted and comfortable to wear.
It comes with a practical mesh pocket.
Cons
The iron pellets are prone to leakage.
Check Price at Amazon

2. Aduro Sport Adurance Weighted Vest
With this affordable and practical weight vest from Aduro Sport, you will get value for your money.
It comes with an adjustable front belt, which makes it an excellent choice for teens, women, and men to wear during weight training or cardio activities.
The evenly distributed weight and the soft, breathable material make the vest easy and comfortable to wear.
We love the padded shoulder straps that ensure a comfortable and snug fit.
Also, this fitness gear weighted vest has a convenient mesh storage pocket that saves room for you to add additional weight pockets.
With various weight options available, the Aduro Sport Adurance Weighted Vest allows users to choose the option that is best suited for their fitness goals and level.
Pros
Evenly distributed weight
Comfort-fit design
Breathable and sweat-resistant material.
Mesh pocket for extra storage.
Cons
The maximum weight offered is 10 pounds.
Check Price at Amazon

The Z ZELUS Weighted Vest is a harness-type vest that will appeal to many budget athletes.
One unique thing about this weight vest is its robust design.
The harness is wider, thicker, and will inspire confidence than many vests on the market.
The neoprene material it is made of is robust enough to withstand the beating of everyday use.
The reflective stripes on the vest increase visibility in low-light conditions.
Also, there is a storage pocket that can be mounted to the straps, making it more functional.
The thickened and widened shoulders deliver weight evenly. Overall, the Z ZELUS Weighted Vest offers a decent workout solution at an affordable price.
Pros
Sturdy build quality
Adjustable buckle strap
Made from premium neoprene material.
Reflective stripes for safety.
Integrated pockets
Cons
The built-in weights can leak over prolonged use.
Check Price at Amazon

The MOVSTAR Weighted Vest is made from breathable and soft neoprene material and filled with chemical-free iron shot and iron shots.
The iron sands sewn into the vest are evenly distributed, and the adjustable strap prevents sliding and slipping during workouts.
The integrated buckle strap is ideal for bust between 35 to 45 inches and fits most athletes.
Additionally, the elastic weight of the vest offers superior flexibility so it can accommodate uses of various sizes.
The reflective stripes on both sides of the vest ensure your safety at low-light conditions.
The wide and thick shoulder straps help concentrate the weight on your upper body and chest without shoulder bruise or fatigue.
The MOVSTAR Weighted Vest is perfect for strength training, aerobic exercise, muscle building, and CrossFit.
Pros
Breathable and soft neoprene material.
Integrated adjustable buckle strap.
Full and thick shoulder straps.
Washable
Check Price at Amazon

5. Empower Weighted Vest for Women
Many weight vests on the market are too restricting and bulky for the curvy figures of women.
However, the Empower Weighted Vest for Women is specially designed for women.
Its X-shaped and contoured silhouette is specifically designed to fit the shape of a woman.
This weight vest for running is made with durable, stretchy, and soft Lycra spandex material that prevents chafing and very comfortable.
The iron sand is specially sewn into the vest to evenly distribute the weight, which enhances comfort while also reducing injury risk.
It comes with reflective accents that help to improve visibility, especially in low-light situations.
The included convenient pocket is perfect for storing items such as mobile phones, money, and keys.
Whether you want to use the Empower Weighted Vest for Women for running or walking, it will help you build stamina and strength as well as help you burn calories.
Pros
Comfortable and breathable material.
Reflective tapes for improving safety.
Convenient pocket with elastic closure.
Check Price at Amazon

6. RitFit Adjustable Weighted Vest
With breathable and soft neoprene materials, the RitFit Adjustable Weighted Vest eliminates the constriction of overheating and breathing.
The material is moisture-resistant for a cool and dry feel in any workout condition.
This best weight vest for climbing comes with adjustable straps that allow users to find the right fit for you.
The double stitching design of the vest helps to distribute weights across your upper body.
It features integrated reflector stripes, which enhances the reflectivity of the user in low-light situations.
The mesh pockets are convenient for storing belongings such as music devices, cellphone, and keys.
With an adjustable Velcro strap and elastic side straps, the weight vest is perfect for athletes with various waist sizes.
The RitFit Adjustable Weighted Vest is available in different sizes to satisfy the demands of professional and novice trainers.
Pros
Various weight sizes
Adjustable side and front straps.
Built-in pockets
Edge protector and reflective stripes.
Check Price at Amazon

Best Weight Vest For Calisthenics
Best Choice
Our pick for the best weighted vest for Calisthenics is the Aduro Sport Weighted Vest. It has many features that makes it a worthwhile option for calisthenics enthusiasts. Its ultra-flexible and slimline design allows for unhindered movement. With its adjustable straps, this vest will comfortably fit most body shapes. Also, the iron pellet-stuffed neoprene material is snug and form-fitting.
Overall Best Weight Vest For Workouts
Our Pick
Our top recommendation for the best weight vest for workouts is the Aduro Sport Weighted Vest. It features easy to add additional resistance and weight without endangering your shoulders and back. The adjustable front belt and soft neoprene material make this vest very comfortable and perfect fit!
If you want to increase the intensity of your workouts, you will find a solution from our selection of strength training weight vests.
The best weight vest for workouts not only augments your lifts but also protects the chest from heavyweights.

Key References
"Long-term exercise using weighted vests prevents hip bone loss in postmenopausal women – PubMed". Accessed July 17, 2020. Link.
"Comparison of Fabric for Exercise Clothing | Livestrong.com". Accessed July 17, 2020. Link.