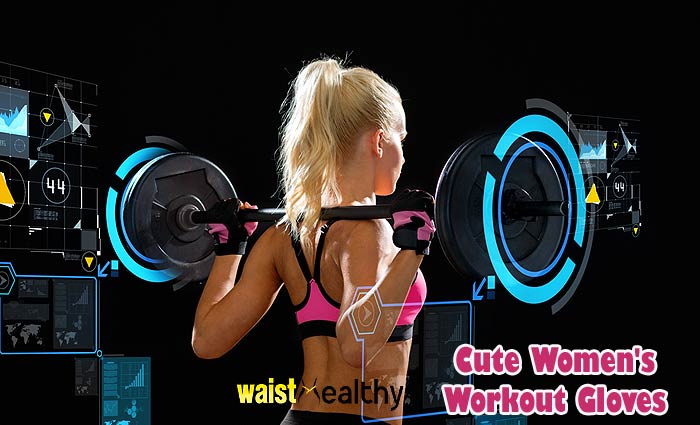 Gloves are considered ideal for a training program and workout sessions to protect the hands and to enhance traction over dumbbells, rods, as well as other gym accessories. What if the gloves are cute as well? Here are the best cute women's workout gloves
We ♥ honesty! Waist Healthy earns a commission through the following hand-picked links at no extra cost to you.
Besides protection against bacteria, calluses, and abrasion, workout gloves also offer you an extra level of support for your palms, fingers, and wrists.
If you are looking for a workout glove with a bit more oomph, we have selected some cute women's workout gloves you will never want to take off.
What to Look for?
When choosing a workout glove, you should look for the following features.




Top 12 Cute Women's Workout Gloves
Here are the different types of workout gloves on the market today:












As well as cushioning your hands from knurling and enhancing traction for improved grip, these cute women's workout gloves come in a selection of colors and patterns to match your style.

Key References
"Gym weights carry 362 times as many bacteria as a toilet seat. Here's how to stay healthy in the gym". Accessed May 03, 2020. Link.