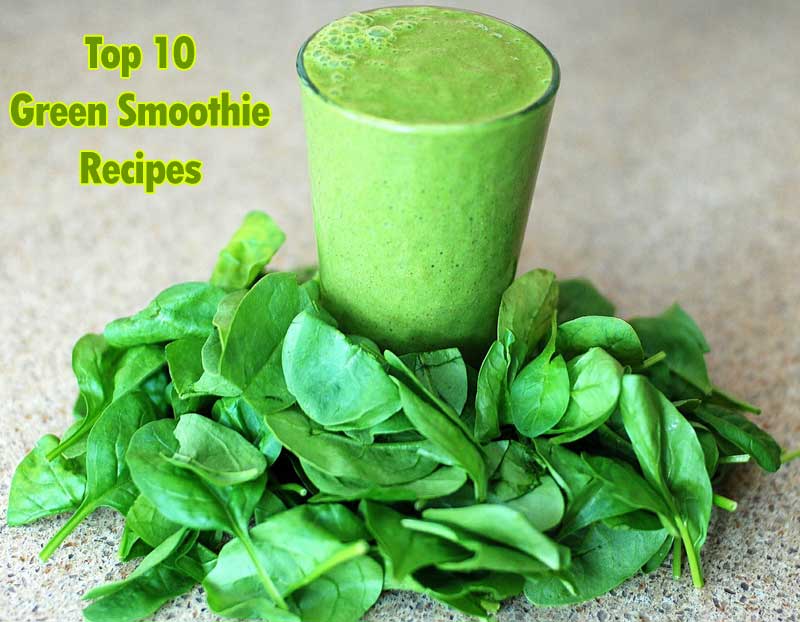 Do you often watch your colleague gulp down a whole glass of green pulp? Wondering how could one possibly drink such things? Well, your colleague is undoubtedly a health lover and that green pulp is nothing but a nutrient-packed smoothie. Some say that a smoothie is the best way to incorporate fruits and leafy greens into one's dietary habit. The rest consider it to be a formula to stay hearty, toned and very healthful.
How is a glass of green smoothie beneficial?
Before discussing about how green smoothie recipes cater to one's good health, it is worth learning about the ingredients that make this pulp nutrient rich. What is a basic nutritious green drink recipe? Well, it's a simple blend of some liquid, fruits and the most befitting leafy greens. You can always add-in some extra toppings to pep-up the flavor of this drink. Leaves, especially the green ones are replete with phytonutrients. This is an organic chemical that serves a great deal in sprucing up the immune system in a human body. It also cuts down chances of getting targeted with malicious health disorders. Cherry on the cake, presence of fruits in a green smoothie peps up the nutritious value and taste of the drink. From vitamins to minerals and fiber, a glass of green smoothie has it all.
The reason why such drinks are becoming crowd-pleasing these days are:
They are natural energy boosters and keep you active throughout the day.
You experience the benefits of an improved immune system.
Green smoothie recipes are packed with anti-oxidants. Therefore, a human body naturally gains immunity against threatening diseases.
For those looking to shed off unwanted pounds, green smoothie is a great solution.
It is super-easy to get a glass of green smoothie ready. As a result, a great healthy supplement to all busy working professionals.

Know More About the Delicious 10 Best Green Smoothie Recipes: I'm an ardent green smoothie fan and have tried a couple of green smoothie recipes myself. The following are some of the recipes which I have bookmarked to give it a try.

01. Turmeric Green Smoothie

Another word to describe this healthy smoothie is 'Tropical Cleanser'. Ingredients you would need to make this drink are ground turmeric, coconut milk (as the liquid), mango, pineapple, some ginger, kale leaves and juice of fresh lemons. Believe it or not but this nutritious green drink recipe is like an antidote to issues like bloating, gas, diarrhea and constipation.